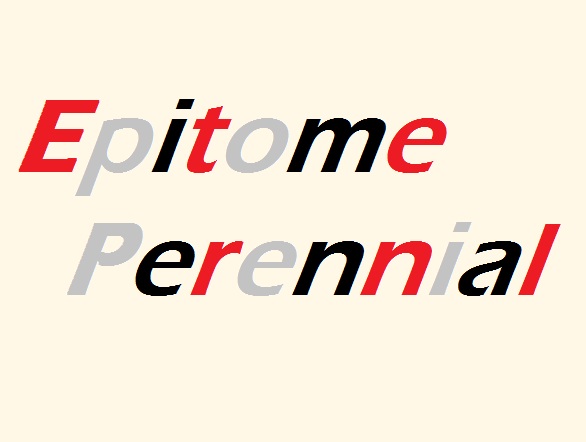 Sounding like an urban party with Martin Luther King, John Lennon, and Nelson Mandela as the special guests… no, wait. That's exactly what it is. Carry on.
Salloum's latest project is a huge collection of carefully curated samples and sounds, opening with a self-helpy vocal about change and personal transformation that pitches the peculiar concept of post-millennial betterness and tipping the scale from negativity to positivity. I always find these ideas intriguing, as I wonder by whose standards this positivity and negativity is being judged. Interestingly this is followed up by a charismatic speech from Martin Luther King Jr. that acts as a fascinating juxtaposition between new thought and religious tradition.
When the project transitions into Salloum's first own vocal, 'Ooh La La Lah' sounds a little thin against the opening bombast, but once the dust has settled and the beat gets into its groove it becomes an enjoyable piece of easy listening Hiphop. 'Volition' takes raspy, over-driven samples from ages past with references to John and Yoko, at points it moves into the harsh-noise genre (albeit unintentionally) when audience applause is distorted beyond recognition. The track leads into 'True Story' which goes on to sample Lennon and continues the project's overall theme of change, growth, and betterness.
Pushing things into more punchy territory, 'All Too Familiar' is aggressive and fish punching, laced with attitude and a vocal confidence, with hints of Eminem as the words are spat out at times in a monotone to push the point further. I was nodding my head through the whole track.
'Call Of Duty' is similarly crunchy, with delicate piano running beneath it all that flashes through the murk as key moments throughout the track, while 'Emancipator' is a delicate closer for the project, featuring more samples from MLK Jr and Nelson Mandela. The attempts of the mix are undeniable, pushing an agenda of change and freedom, and it certainly manages to pose questions even if they might be on occasion a little heavy handed. Even so, Epitome Perennial is worth a spin to check out what's going on out there in the world of political Hiphop.
Written by: Crossradar.com
SALLOUM THE RAPPER
Virginia rapper Salloum began writing rhymes in 2007. After honing his skills for the next 5 years he released Epitome Perennial to critical acclaim. With his intoxicating flow and masterful production, Salloum is tackling world issues through wisdom and courage. Culture and spirituality come together at the core of Salloum's compelling brand of Hip-hop. By exploring the contrasting ideas of various religions, politics and social struggles, Salloum uses the universal language of music to find the harmony that exists in each and every one of us.
On his latest project "Epitome Perennial," Salloum draws from personal experience to create a movement of peace and unity that will inspire a generation. His versatile tracks fuse the richness of R&B and soul with the minimal beats of early 90s West Coast rap, giving listeners compelling music with a social conscience.
Written By: Hip Hop Durso
Review: "Epitome Perennial" EP by Salloum
With a thought inspired intro in the beginning of this project, you immediately get the impression that you will be listening to a dope EP. There was a specific song, "True Story" ft. John Lennon, that instantly received the mark of approval. "Call Of Duty" is another track that hits hard especially in these uncertain times of world wide conflict. I really hope I see a video to this song, IT WOULD BE A GOOD ONE!
All throughout, this 8 track EP a recommended to all RAP HEADS AROUND THE WORLD! Released in 2013, the only thing we regret is not picking it up sooner!
Posted by: IndieRapBlog
Epitome Perennial Review
One of the main problems with mainstream music today is the underlying lack of principle. The music of earlier decades that reflected sentiments of freedom and disillusionment with society has given way to club bangers and commercial rock on the airwaves. While the rhetoric of Epitome Perennial may seem a bit heady at first glance, the music fits cohesively to form a full experience which may require a few listens to fully absorb; the tracks are well-produced and uniquely philosophical. Overall, Epitome Perennial reads like a spiritual guide and listens like a peaceful protest.
Written by: JulianaTheNerd
Hailing from Virginia, Salloum has been sharpening his teeth and perfecting his song-writing skills to reach his formula since 2007. With him, it is all about the groove and feel of analog beats, blending in with warm samples and lush melodies. This eclectic and compelling background is the perfect setting for Salloum's sharp and expressive lyrical flow.
Sure, you might argue that Hip-hop, by definition, should hold lyrics and content on a high pedestal. The truth is that content is not always on the forefront within the current global Hip-hop scene. Granted, all songs tell a story of some kind, but what truly stands in the way of a great song is how the story is being told. This makes all the difference. Salloum as a lyricist, is definitely devoted to the second category. On singles like "Ooh La La Lah" and "All Too Familiar", Salloum's rhyme technique melts on the base of the beat like butter on warm, crispy toast.
Salloum refuses to get stuck in a box as showcased by his diverse output. All of his tracks on Epitome Perennial have his own "watermark" imprinted within, and each single track has something unique to offer. Amongst the most notable ones is "True Story", which features touching samples from speeches by John Lennon, the legendary ex-Beatles who was tragically murdered in New York City in 1980.
Let the music tell you the rest of the story. Head over to Salloum's official website, thesalloum.com, where you can stream the music and find out more.
Posted by: MoreMoreSound.tumblr.com
The Power of Rapping
Rap is a means to express one's self. To express a way of thinking, and the principles an artist upholds, coupled with musical beats and poetry. The use of rap and Hip Hop to deliver the message of an artist is a very effective way to pass their messages to the people in a creative and alluring way. Salloum's debut 8-track music project, Epitome Perennial, passes a message with inspirational quotes and principles from influential people. People whom have been known and remembered for their exemplary ways of thinking and the contributions they've made for the benefit of the world, based upon their values and principles. The likes of John Lennon, Martin Luther King Jr., Che Guevera, Malcolm X and John F. Kennedy all play a prominent part in the illustrious coherence found in Epitome Perennial.
Idealism of what is right and just is what the songs from Salloum's Epitome Perennial are all about. It is a dedication to the works of previous men, whom Salloum considers has best influenced our present-day way of thinking. Reliving the legend and the works of these people-leaders, and the words uttered by them, backed by feel-good music and exceptional rapping is what Epitome Perennial is all about. It is a musical that relays inspiration and uplifting thoughts rooted in a base-critique of social constructs. Salloum's originality serves as the means for listeners to relate to and ponder Epitome Perennial's incandescent depth.
What Epitome Perennial Means
Epitome means a person or thing that serves as best example for his class or kind, while Perennial is of lasting existence. Epitome Perennial is dedicated to recognize the works and concepts of people who are considered heroes of our past. Their works, and philosophy on life have been studied and galvanized into biographies, films, and manuscripts, looked upon in awe, standing the test of time throughout ages. Epitome Perennial speaks of the principles of great men whom have lived their lives serving as an inspiration for others. The music project adheres to the recognition of men who have been the catalyst for positive change through the creation of a better concept in life, throughout historic society, by the few gifted to persuade and instill a sense of responsibility for good.
Epitome Perennial is made to entertain and to unite. It is made to send a message of unity, and to instill a positive outlook on life. An outlook backboned by justice and freedom, granted through leadership in doing and proclaiming what is right with great impact upon each existing society on Earth. Withstanding the test of time and the barriers of cultures, such leaders have passed on the message of unity and have spread their wings and soared in life through equality.
With catchy rhythms and lyrics, Epitome Perennial reflects the balance of what is good and evil. It constitutes a historical message of difference between love and hate. Amidst the perennial struggle between bad and good, Epitome Perennial projects the highest standard set forth by the leaders of previous generations, on how to rise up the humanitarian efforts to enjoy lasting peace and justice by discouraging inequality among us humans.
The Talk About Religion
Tracks in this music project talk about religion individually and as a whole. Perennialism – a principle that says all religions come from a higher source and all meet to inflict only goodness for humanity is one of the few principles expressed in the music. With a philosophy having said that all the world's major religions encompass the identical faith in the single divine source and principle of manifestation, there can only be one conclusion – this album unites all people no matter what race, disposition, religion and character they have. With the examples of leaders coming from different natures, and struggling against different factions of society to uplift the grand principle giving meaning to humanity, Epitome Perennial partakes in sharing the wisdom and knowledge great leaders of our past have passed down, never to be forgotten when considering and prioritizing the means for a greater good.
Written by: USA_Writers
Salloum's "Epitome Perennial" is an 8-track project with heavy message. Salloum, known for his lyricism, presents a very political and humanitarian message in his latest release. We hear familiar quotes from John Lennon, Martin Luther King Jr, Che Guevara, Malcolm X and John F Kennedy. The track that stands out most is "Ooh La La Lah" with a hook derived from The Fugee's release with the same name. If you are looking for a solid 8-track release with a message, Salloum's "Epitome Perennial" is recommended.
Posted by: Pwr Moves
The music in Epitome Perennial, voiced by Virginia rapper Salloum, talks to us, and reminds us of some of the words of some of the most important people to ever exist. Salloum's lyrics are spiritual and actual, and Epitome Perennial captivates listeners to remember and reflect in ourselves the very same characteristics that made these great leaders who they were.
Written by: D.W., USA
Every one of the tracks sounds different - different beat, hook, flow, etc. The whole project is a collective assemble of various styles which shows off versatility.
Written by: Steve A., USA
The 8-track project contains some good material from the newcomer... This kid can make a name if he sticks to it.
Posted by: OK-Tho
The songs are arranged well and the production is great.
Written by: Tony F., USA